One of the coolest games ever released for Mega Drive.



The game is based on the movie of Michael Jackson that has the same name. You play in the role of the pop star and you have to save some little girls and defeat the villain Mr. Big. The great thing is that each phase is based on a success of Michael Jackson, just look at the stage where it is played Thriller, you "fight " against zombies.
Another great thing about the game is the special that Michael gives to crush the enemies that are on the screen, by holding the "A" button, Michael Jackson will start spinning and then begins to to dance involving all the enemies that are close to you, making their last dance as they die after it.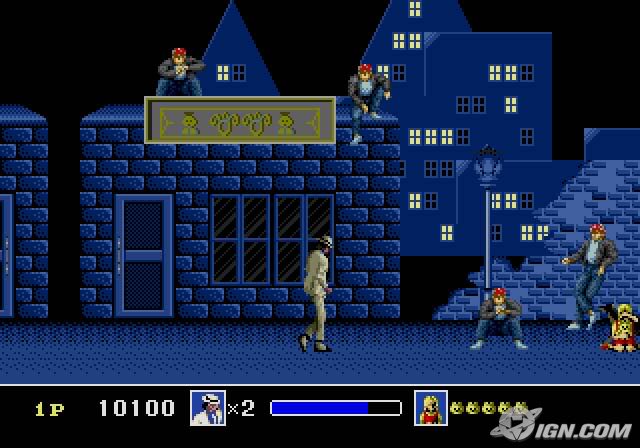 It is a relatively small stake because in two hours you get to the end. A great game with beautiful graphics, excellent gameplay and a soundtrack that needs no comment. Worth a play this weekend.
Try it here